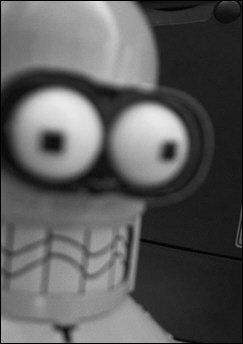 x MAIN x GIRL x PICS x EXIT x
second photo album.



<< BACK TO PICS


You can either go here and browse through the album (pics from Sep 06, 2002 - Nov 09, 2002) Or, you can read through the descriptions below and see which one catches your eye. Enjoy.

+ SEP 06 02 (08 pictures)
Me playing with two of my turtles, Hat and Bonnie.

+ SEP 07 02 (42 pictures)
These were all taken at Amanda's 16th birthday party.

+ SEP 08 02 (05 pictures)
A fun-filled night at a local church. Starring: Adam's bike, the Catalina Beach Cruiser.

+ SEP 11 02 A (05 pictures)
A few pictures of Adam, Amanda, and I from a particularly uneventful half-day.

+ SEP 11 02 B (35 pictures)
Adam and I decided to take our lives into our own hands and *gasp* go out to a show on September 11. Rondo Vega and Up Syndrome played that night.

+ SEP 16 02 (06 pictures)
I went over to Tyler's house to make fun of the Everwood premiere. A party? Well, yes.

+ OCT 02 02 (21 pictures)
Seeing as it was my birthday on this day, I used this as an excuse to take pictures of some of my friends at school.

+ OCT 05 02 (50 pictures)
These are from my 16th birthday party. We went to Organ Stop Pizza, and then all slept over at my house. Twas a fun night.

+ OCT 16 02 (14 pictures)
Some pictures from when I went to go visit my friend Stephanie in Tucson.

+ OCT 18 02 (13 pictures)
A Friday night on the town with Chelsea W, Robert, Adam, and Pat.

+ OCT 25 02 (20 pictures)
Another Running Late show. They are all such talented boys.

+ OCT 31 02 (11 pictures)
Halloween with Chelsea W! Don't ever doubt the power of two ninjas that share the same name.

+ NOV 06 02 (06 pictures)
A few pictures of Amanda and I's monk simulation project. Later, a walk to Taco Bell with Adam and Pat.

+ NOV 09 02 (51 pictures)
Went to watch Adam, Ty, and Robert's band (Against Texas) practice.