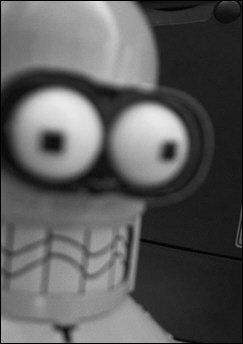 x MAIN x GIRL x PICS x EXIT x
first photo album.



<< BACK TO PICS


You can either go here and browse through the album (pics from Feb 27, 2002 - Sep 01, 2002) Or, you can read through the descriptions below and see which one catches your eye. Enjoy.

+ ME (04 pictures)
I have 1 recent picture of me, and then I also have 2 baby pictures. And yes, that is me drinking the Corona.

+ ROAD TRIP (52 pictures)
This was from July of this year when my family went on a road trip to Yellowstone. Obviously, I got bored and took a lot of pictures.

+ FEB 27 02 (04 pictures)
This is the day that started it all. Tyler had taken his mom's camera, Bessie, out for a spin around school. I fell in love with the camera, and I knew that I had to have one of my own.

+ MAR 02 02 (10 pictures)
This is when we went to Target and Partyland with no other intention but to take pictures.

+ MAR 09 02 (06 pictures)
Here's a few pictures from when we went to Quilter's Koup (we got kicked out) and Millie's Collectibles. A crazy employee at Millie's kept helping us with pictures because we told her we were on a scavenger hunt organized by our church (ha!).

+ APR 17 02 (12 pictures)
Amanda, Ty, and I venture around town. Includes pictures with Shaquille O'Neal, and Tyler's "mean look", and the famous plunger picture (a woman walked into a coffee shop with a toilet plunger and ordered a latte).

+ JUN 24 02 (29 pictures)
Amanda and I took Drivers Ed over the summer and we got bored along the way.

+ JUN 25 02 (08 pictures)
More summer school pictures.

+ JUN 26 02 (06 pictures)
Me, Chelsea M, and Amanda go out and about to celebrate our last day of summer school.

+ JUN 28 02 (20 pictures)
Amanda and I hung out at Ty's house and dressed up his cat.

+ JUL 11 02 (09 pictures)
Amanda came over and we got very bored so we put our hair in really stupid hairstyles and took really stupid pictures.

+ JUL 19 02 (05 pictures)
Tyler, Pat, and I attempted to play Scrabble. Take a look at the words we got away with.

+ AUG 03 02 (26 pictures)
Tyler and I went over to Pat's house, walked to McDonald's, and watched The Skateboard Kid 2. Later, Adam joined us and soon after we were accompanied by Pat's dad.

+ AUG 05 02 (08 pictures)
I went over to Chelsea M's house and we also watched The Skateboard Kid 2. And we made her cat dance.

+ AUG 06 02 A (05 pictures)
I made arm warmers out of my old toe socks (it was all Alicia's idea) one night, got bored, and took some pictures of em.

+ AUG 06 02 B (15 pictures)
Samantha came over and we played with my camera.

+ AUG 23 02 (62 pictures)
Amanda, Tyler, Pat, Chelsea, Adam, and I went to Stratum, a laser tag place, to see Running Late play a show. The pictures in this section consist of us in the arcade, us outside, us in the car, and pictures of Running Late.

+ AUG 29 02 (15 pictures)
This is when I took my camera to school for no reason whatsoever. I took pictures in the library while "researching", and I also took pictures with Chelsea M during a lockdown in World History. Fun stuff I tell ya.

+ SEP 01 02 (16 pictures)
Me, Amanda, and Pat all went over to Tyler's crib to play an intense round of Scrabble. Later, Ty and I rented Adventures In Dinosaur City.