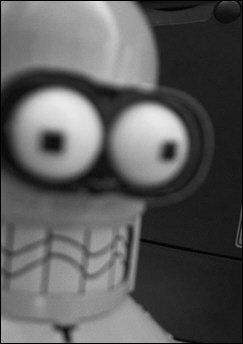 x MAIN x GIRL x PICS x EXIT x
january writings.



<< BACK TO MAIN


+ FRIDAY, JANUARY 28 2002

04:25pm I did it. I got my license. Driving is fun, but dancing and driving is even more fun.

Today, Leah and I discovered that our mom's both have light green Ford Windstar minivans. How much does that rock?! A lot, I know. We created a gang. We're called the Westside Windstars, and when you call us losers, we know you're just jealous.

My license expires in 48 years. Does anyone else find that strange?

+ TUESDAY, JANUARY 28 2002

03:39pm I am going to get my driver's license on Thursday. So everyone better turn the other way when they see my mom's Ford Windstar speeding down your street (yeah bitch, damn right its a minivan). No one is safe.

Also, anyone that enters my vehicle when I am driving MUST be prepared to dance. Not like wimpy humming along and swaying to the beat. I made a mix tape full of Hot Hot Heat and B-52's songs for a REASON. And that reason is to always dance when in the almighty Windstar.

+ SUNDAY, JANUARY 26 2002

12:35pm Every time I get really really excited about something, it doesn't work out. And I'm getting so sick of it.

+ SATURDAY, JANUARY 25 2002

05:01pm Oh my fright, I haven't updated in forever and Chelsea M is distraught about it, so I will update NOW NOW NOW.

I guess there hasn't been much to report. Hmm lets see... these things happened in the last week:

-Nothing
-Nothing
-Took pictures

So, it looks like you didn't miss much.

+ SUNDAY, JANUARY 19 2002

11:29am Hi I haven't updated in forever because I've been busy thrifting with Adam, buying pink dresses for $3, and laughingtillwecry with Amanda.

+ WEDNESDAY, JANUARY 15 2002

04:59pm According to my counter, if you go to Yahoo and search for "13 year old boy fucking his mom pics", you'll find my site listed at search result #13. This would be hysterical if it wasn't so goddamn disgusting.

Take that, herpes-obsessed DC.

04:42pm Rainer Maria and Mates of State are touring together. Lovely, right? Yeah, I thought so too. What's up with all the decent bands going to Tucson and then skipping Phoenix? This angers me SO MUCH.

I caught Adam's cold.

+ TUESDAY, JANUARY 14 2002

07:52am Today my school has a late start, which means we start school 2 hours later than usual. This is a load of crap to me, because I would much rather have an early release. Tyler said it best when he said, "No one needs 2 extra hours to hate waking up." So true.

I was exhausted yesterday so I went to sleep at 7pm. Mm... 12 hours of sleep. I kept having terrible dreams all night and in every single one, I was running from something and struggling to keep the door locked. Here is a list of things that were trying to kill me when I shut the door on them (in my dreams) last night:

1. Coyotes
2. A bear
3. Wasps
4. Crazy man
5. Fat woman
6. Drunk girl that wanted me to listen to a Saves The Day tape (She stopped trying to kill me as soon as I started singing along to her tape)

Let's just say I was happy to wake up this morning.

+ MONDAY, JANUARY 13 2002

04:02pm Lately, I've been listening to At The Drive-In even more than usual. I think that I would have to declare them my favorite band, because every time I listen to a song by them, it seems even more amazing than the last time I listened to it. I like when that happens.

Dad didn't teach me how to parallel park yesterday, therefore making the day a big ol' waste. Dad must be punished for his laziness. Yes.

+ SUNDAY, JANUARY 12 2002

01:30pm Today is Chelsea-learns-how-to-parallel-park Day. And then next weekend is Chelsea-gets-her-license Weekend. The excitement!

+ FRIDAY, JANUARY 10 2002

07:58pm Today was nice. Some friends and I wreaked havoc like no other, but somehow we're all still home at 8. Yeah... sad. Very sad. Would anyone like to have an adventure with me? This day's been too fun to stop now.

+ THURSDAY, JANUARY 09 2002

03:43pm Wouldn't it be cool if, during a passing period at school, everyone just dropped everything and started dancing and refused to stop? (Amanda came up with this, but I have to say it would be great if it really happened) I mean, seriously. How amazing would that be.

+ TUESDAY, JANUARY 07 2002

03:37pm Today was so fun. Everything made me laugh. I will gladly share the top things of the day for you now (in order of occurence):

1. Chelsea M's "stalker picture".
2. Drawing robots with Rodrigo on his banana peel.
3. Immitating the horse from Spirit during lunch. Ryan and I enjoy neighing like wild horses, all while keeping our reputation as The Lunch Monsters.
4. Chelsea M's "stalker picture".
5. "Almost dying" in Ghetto Alley with Laura.
6. Creating a game about commas with Amanda for our English class. The title (it was Amanda's idea... I can't take credit for this greatness) is "Comma Sense". Yeah. I know you wish you had a comma game with an equally clever name.
7. Chelsea M's "stalker picture". (Just trust me, it deserves to be listed 3 times)

+ MONDAY, JANUARY 06 2002

05:06pm I can't believe I forgot to post this pic of me rockin the scrubs at the hospital (for those of you who don't know, Nick and I got kicked out after a half hour).

Sometimes I think my hair is too long and is slowly taking over my brain. Then I remember that I like it that way.

04:10pm Today went well. I enjoyed seeing everyone again, and I was surprisingly awake the whole day. If anyone would like to contribute to el zine, please email me (thestargerl@hotmail.com) by January 31. Yesiree.

Betsy sent me her CD today. Absolutely wonderful. It is called "The rarf. The rarf. The rarf is on fire." On one track, she says "Are there tooters in my ooters?" about a hundred times. Aaaaand... I love it.

07:08am Call me indecisive, because that's exactly what I am. Yesterday I decided to use my live journal instead of this site, but now I'm back again. Urm. Yeah. I'll update my LJ every once in a while, but this is still going to be the main area of bloggin' madness.

Last night (this morning?) at 2am, I kept telling myself, "Go to sleep! Seriously, 6am is gonna come really early. I swear. I'm not kidding." Eventually I fell asleep, but I have a feeling I'm not going to do very well in school today. At least I won't be alone. I mean, who has really been prepared to go back to school after two weeks of no-homework-ness?

+ SUNDAY, JANUARY 05 2002

12:03pm So yeah... I've been trying to figure out if I should try out a live journal. I decided to go for it. Everyone leave your links as they are, please. My site is staying right here. But as for the journal aspect of it, I will now be RIGHT HERE. Yep. You can leave comments and everything! Exciting, I know.

Also, the picture of the day is still very much alive.

+ THURSDAY, JANUARY 02 2002

07:51pm "Wanna disco? Wanna see me disco?" -Le Tigre.

+ WEDNESDAY, JANUARY 01 2002

09:13pm Today was better than yesterday. Which is good. I've been going crazy making mix tapes. I made two today and called them "Songs For The Drive Home" (parts one and two). Every song on both of the tapes is a mellow song that I would like to listen to while driving home from somewhere, preferably at night. I bought more tapes today, so tomorrow I'm going to make a mix called "Songs For Rockin". I think I am getting carried away, but its all so nice.

Nick came over today and we had fun. He likes to tell me stories about his crazy friends and at the end of all these stories he says, "He's a crazy fuck, but he's cool." On Saturday, Nick and I are going to the hospital from 10:30pm-6am to observe his dad be a doctor in the emergency room. Our parents think it'd be good for us. Whatever. Should prove interesting.

I think everyone should have at least one friend that they have had since birth. Nick is mine.

12:16am Last night was quite possibly the most depressing New Year's Eve ever. Haha. What a shitty way to start a year. But it's over and I'm ready to have another great year. 2002 was good to me, I must say.